Youth Clubs
We are so proud to have several youth drug prevention clubs start-up in 2018 as extensions of the Forsyth County Drug Awareness Council. Our then Director, Tammy Nicholson, has a passion for many things, including working with youth. She had years of success starting clubs before becoming our Director and then, after getting us to a solid point, vested her evenings and weekends into looking at best practices concerning youth clubs throughout the United States, developing a process and materials for us, and performing a beta test with the new process and materials on our first club. The Pinecrest Academy student officers and parent sponsor were instrumental in this beta test. The materials then went through a refining process with the help of a summer-intern-turned-volunteer, Abby Spencer. The end result of this process, slated to be in final production in December 2018, will be a fully tested system to build clubs that utilize the strategic prevention model and act as extensions of drug-free community coalitions.
Our growing youth membership is now having a positive impact with their peers and others in the community!! We are so proud of their dedication to their clubs and desire to take on everything from helping parents communicate more effectively to spending their time at events to empower their neighbors and peers through education and advocacy.
We are also very proud of our Youth Sector Leader, Tapasya Katta, from Lambert High School. Tapasya is an amazing advocate for drug prevention and was instrumental in our Director's initial decision to create youth clubs for our coalition. She is the current and founding president of the Lambert Drug Awareness Club.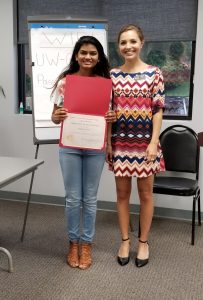 ---
Lambert High School
Forsyth Herald Article for the installation of the Lambert High School Drug Awareness Club Officers: Click here to read.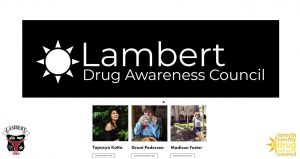 ---
Pinecrest Academy
Forsyth Herald article for the installation of the Pinecrest Academy PSA Drug Awareness Club Officers: Click here to read.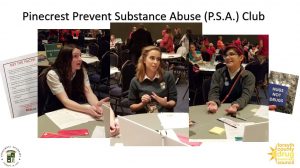 ---
South Forsyth High School
Our South Forsyth "Be Smart, Don't Start" Club officers will be installed on November 7th, 2018 at our Council Meeting. In the interim, they have been super active forming and recently held events at Bruster's and Play in the Park!
Please like the club's FB page at @staydrugfree.